St.Gluvias Hall is here to serve the people of Penryn and neighbouring communities.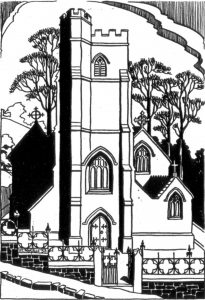 St Gluvias Community Hall is the Church Hall
of the Parish of St Gluvias with Penryn.
The main parish website is at www.stgluvias.org.uk
This site simply serves the people who use – or might use – the Hall.
This website (which is gently developing) lays out our vision, aims and the purposes of the Hall – see About – as well as the Hall's Facilities and our Garden, managed by the intrepid Incredible Edible community.
It also describes how to find the Hall – see Location.
Under Bookings, you can find out if the Hall is free for a booking, how to make a booking and where to find the terms that cover all use (in Terms & Conditions of Use!) To make contact for a booking or any other reason, see Contacts.
There's all the really interesting stuff about Projects, developing the building, its grounds and what goes on within it. [This set of pages is 'under development'].
Finally, you will find all the small print – information about how the Hall is managed and even what to do if you find yourself accidentally locked in! Go to Governance for all this!

Tweet: @stgluviashall